DESIGN SERVICES
Kenora Design Group designs the following, all with equal passion and concern for their form and function:
custom homes

vacation cottages

additions

renovations

boathouses

boatports

pergolas

gazebos

saunas

bridges

country homes

barns

outbuildings

sheds
Claude also designs and builds furniture, fixtures and accessories for all of the above using combinations of wood, steel, glass, and leather to complement and adorn all designed structures.
In addition, Claude has a passion for designing and building innovative mechanical and power systems for a multitude of applications in various fields such as manufacturing, transportation, agriculture, and forestry.
---
SIGNATURE
Although you will find innovation at every turn, our signature is definitely in the roof.
We utilize a system commonly found in commercial, flat steel deck roof applications. The structure and roof deck is exposed, sandwiching the insulation, which prevents moisture-laden air from collecting and condensing, thus eliminating the need for ventilation.
RESULT
A highly insulated, thin roof system that looks great and exposes the structure of your ceilings throughout, giving you a sense of security and the timelessness of timber. Carpenters love them because they are built from the bottom up, therefore no upside-down insulating, ceiling finishing and, best of all, no callbacks for condensation and poor insulation, a common problem in conventional truss cathedral ceilings.
---
DISTRIBUTOR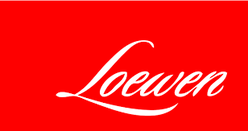 Kenora Design Group is proud to be a dealer for Loewen Windows

---
Claude 1.807.465.4124 Gabrielle 1.204.232.4649
claude@claudelord.com gabrielle@claudelord.com